BREAKING NEWS: Hillary Clinton gives Richard Simmons blow job in the white house
"How that is should NOT be how that is!" – Bill
There is an old saying that the one who has internalized a model of reality that does not match reality will experience stress when encountering any pattern that establishes the inaccuracy of the model. Rather than reject the inaccurate model that does not fit reality, they may throw a tantrum about the reality which they relate to as offensive (as in threatening or potentially embarrassing because it exposes their worship of an inaccurate model).

When there is an experience of distress about "protecting that model" and "defending it," that is the experience of shame. People experiencing that form of disturbed hysteria will say things like "that should not be that. I reject it! I invalidate it! I deny it!"
However, what they mean is "I reject my own experience of that." Usually, the experience is terror.
In terrified distress, but in resistance against the fact of the distress, we may say "that is an outrage." So that is a stress mode of fight or flight… except they are not fighting something external. They are fighting their own internal state.
They are fighting against their intense fear. So when we are experiencing that state, we say "I am outraged by that person and by these words in this quote, which probably are not even truly what they said, and I despise her for very good reasons."
What reasons? They frighten us and we are ashamed of our fear.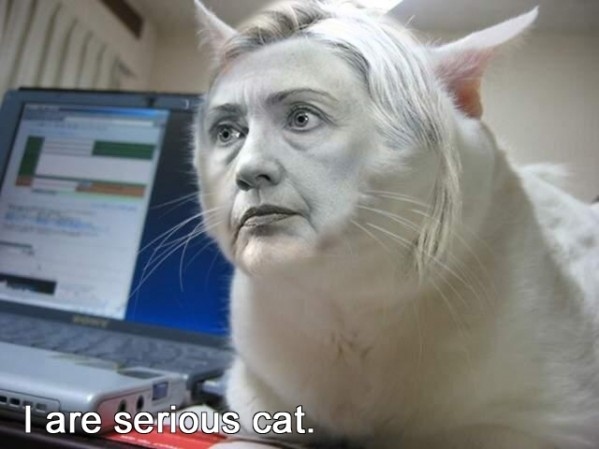 Again, we present a social display of "fight," but Hillary Clinton is not participating in this online discussion, right? So, maybe we fight against any Hillary supporters if they show up, but primarily I would just fight against my own experience which I invalidate hysterically for being "shamefully terrifying."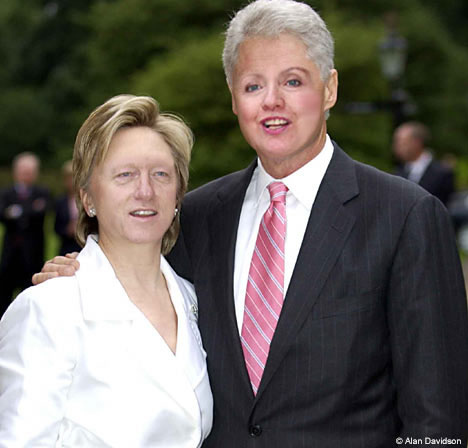 The stress response is not just fight or flight. There is also freeze, plus a fourth option: fake.
We say "I despise her" to each other to present a cover or layer on top of the real issue. That issue is terror.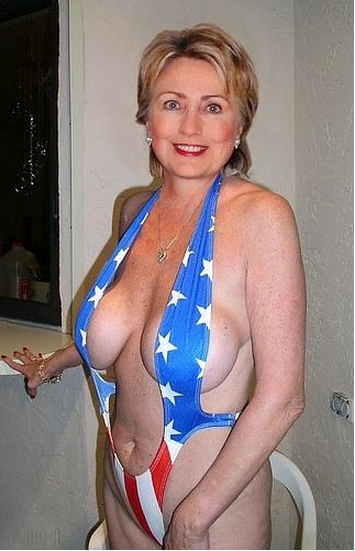 Does Hillary Clinton terrify me? Maybe not specifically, but what she represents to me may be something that I fear so intensely that I vilify and despise her as a coping mechanism.
I actually may just be relating to her as "one of the shameful villains." I can construct her as a target for projecting my own inner shame.
"She caused me this shame. We just need to eliminate all sources of terror so that I can be free of shameful terror."
Oddly enough, she is not the only source of hysterical terror. Even if I distance myself from her or she dies or whatever, then new villains keep rising to social prominence. I can always find someone (fictional or not) to be the great villain that I worship with my hate.
And, as "the good book" says, there is a time for love and a time for hate. (2nd chapter of Ecclesiastes)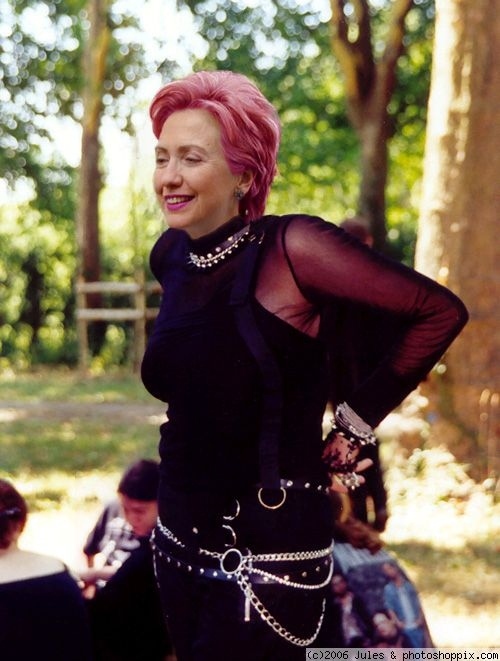 However, there is also a time for forgiveness. I do not forgive Hillary Clinton because she admits her errors and agrees to a adequate compensation payment in a civil trial. I forgive her so that I can be free of one layer of distress.
Instead of being terrified, plus "hating myself" for that shameful experience, and then projecting blame on her, I can simply be terrified. I was terrified once about a loud noise and another time when a car in the incoming traffic lane spun out of control.
However, those terrors were brief. With the systems of extortion in our midst, the terrifying reality is persistent, yet no direct physical threat to me right this moment.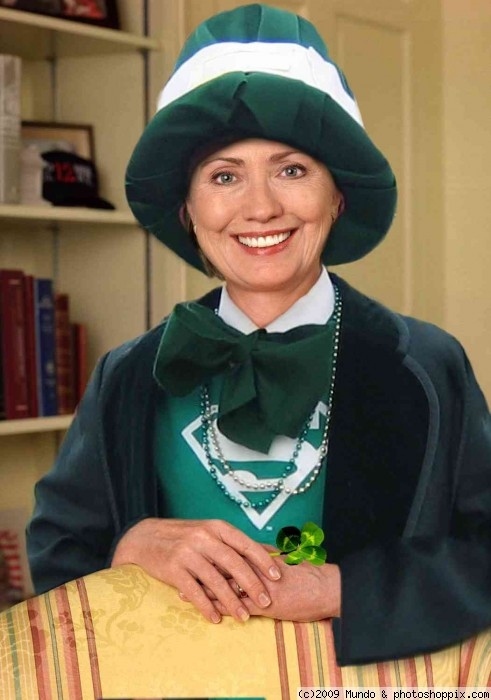 In fact, does she really terrify me? No, but she intimidates me. She humbles me.
And humility is what I may most deeply fear. That experience may be so shameful that I go online and "spread the truth to wake up everyone to the reality of the villains in our midst." I may start arguments to maintain my "cover" of arrogant contempt.
I can relate to her as a villain, with me as someone who is vulnerable to being victimized by her (and her lies etc)…. I need a savior, you know, like Putin combined with Sanders combined with Martin Luther King Jr combined with our Lord and Savior, George Washington Christ.
The last thing I would ever want to do is to admit that I was naive and indoctrinated to worship a model of how people should be. No, not me, because I am the smarterest.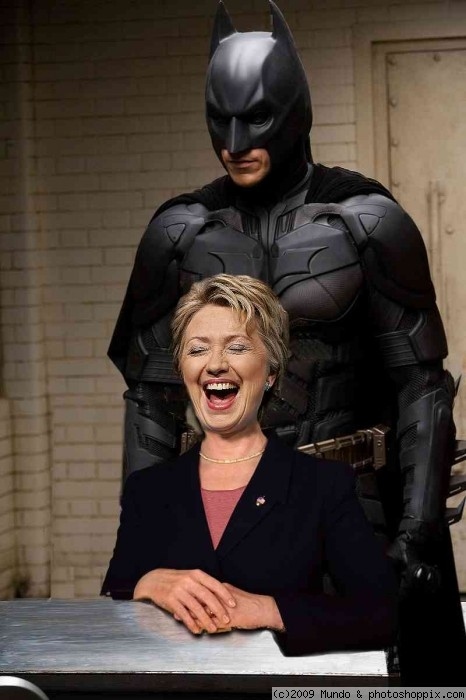 It is not that I worship a fantasy model (and organize the behaviors of my life around it). It is not that I perceive Hillary to violate my holy delusional model of how people should be. Well, obviously she does violate it, but please do not call it delusional or I will prove that it is not hysterical or delusional by ramming my tongue up your butt in a way that is not at all homosexual even though I know that is how it looks when you read it but that is not what I meant at all.
To clarify, when I say ram my tongue up your butt, I am talking about putting words in your mouth. I will ram my tongue so far up your butt that my tongue comes out of your mouth and then you will say… And not in a homosexual kind of voice so please do not distract from the holy importance of these words by saying them in a faggoty way….
"Obviously, I am better than her. She does not even know how to shame right. I am sexier than her. She clearly broke rules #23 and #41 of the official bitch code. That is why I am better than her and, like obviously, why I came on Facebook right now was to tell it to her cunt face. However, she is clearly afraid of me because she is not here, right everybody?"
So, anyway, just so you know, that is basically the faggoty voice that I use when I read the words," hey everybody, what I personally think personally is that Hillary Clinton is just totally a cunt faced bitch and I am very snobby because I despise her and her cunty fucking face that is in no way attractive to me because as I clearly stated I was born as a gay vegan with a mustache, so please do not even say that those are preferences or behaviors. No, I self identify as a natural born vegan who rejects the existence of mammary glands because if mammals were supposed to drink milk, then why does Hillary Clinton have such a cunt face? Tell me that!"
Also, governments should not be such mean bullies. Also, bullies should NOT be such bullies either! One of them even said that I was trying to throw tantrums and draw attention to myself so they would bully me and I was like "NooOOOoooOOO!" 
So anyway, what you need to know is that bullets should not be so dangerous. Finally, one last thing: fire should not be so hot.
Oh and speaking of hot, have you seen Hillary Clinton's daughter lately? I would totally fuck her right in the pussy…. No, not Hillary. EwwWWwww!?!? Don't be disgusting and crude, you perv!
Also, just to clarify, I was kidding about fucking Chelsea. But I totally would do her if only I had been born a bisexual, which I was not. I was born with this sexy mustache though.